40 Ways to Beat a DUI in Arizona
40 Ways to Beat a DUI Under Arizona Law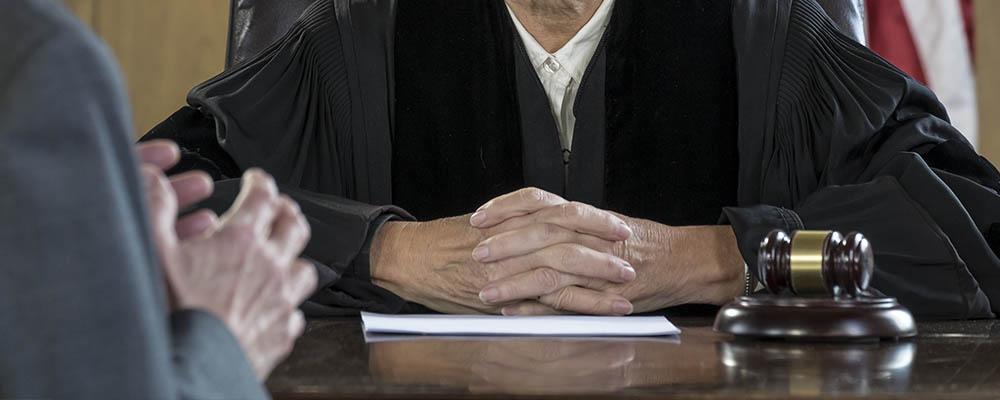 Tucson DUI Defense Lawyer Strategies for Winning Your DUI Case
There is a common misconception that if you are charged with driving under the influence of alcohol (DUI), there is no way out. You might as well save yourself some time and plead guilty. However, this is not true. There are many ways to beat a drunk driving charge. Contact the experienced DUI defense lawyers of The Behan Law Group, P.L.L.C. at 520-220-5047 to learn more.
40 Ways to Beat a DUI in Arizona
Here are 40 of the many ways you can defend yourself against a DUI:
ILLEGAL STOP OF PERSON OR VEHICLE
A police officer cannot stop a driver unless they have a reasonable and articulable basis to believe that the driver has committed a traffic violation or criminal offense. Similarly, a person cannot be seized by the police without a reason to believe that some violation of the law has occurred.
ILLEGAL DETENTION
If the police stop a car for a known or suspected traffic violation, they cannot expand the scope of that stop in purpose or duration without a separate justification. In other words, if the police make a stop for speeding, they cannot begin a DUI investigation without specific facts that would lead a reasonable person to suspect that the driver was under the influence of alcohol or drugs.
FAILURE TO PROVE DRIVING
A defendant's admission to driving, without more, does not prove a charge of driving under the influence.
BAD WEATHER
Weather reports establishing high winds, low visibility, and other conditions are available to explain poor driving or poor balance.
LACK OF PROBABLE CAUSE TO ARREST
A police officer must have specific and articulable facts to support any arrest for DUI, or the evidence gathered during an arrest may be suppressed at trial.
ILLEGAL SEARCH
Police officers are prohibited from searching a person or their automobile after pulling them over for a minor traffic offense, and they may not search a vehicle without a driver's consent or without probable cause to believe that a crime has occurred. Any illegally obtained evidence is not admissible in court.
OFFICER'S PRIOR INCONSISTENT STATEMENTS
Any statement which a police officer made at a previous time, whether verbally, in written police reports, or when testifying at previous court proceedings, may be used to cast doubt on that officer's credibility.
OFFICER'S PRIOR DISCIPLINARY RECORD
If a police officer has a previous disciplinary record, this can be used to cast doubt on their credibility.
BODY WORN CAMERA OR MOTOR VEHICLE VIDEOS
More and more often, a suspect's driving and performance in field sobriety tests are being recorded. These recordings often contradict police testimony.
FIELD SOBRIETY TEST IMPROPERLY ADMINISTERED
According to the National Highway and Traffic Safety Administration (NHTSA), improperly administered field tests are not valid evidence of intoxication.
STANDARD FIELD SOBRIETY TESTING IS INACCURATE
In many circumstances, field sobriety testing is inaccurately administered by the police or inaccurately interpreted. For example, in healthy individuals, the government's own studies demonstrate that one-leg stand and walk-and-turn tests are less than 70% accurate in predicting impairment by alcohol. Additionally, drivers who have injuries or certain medical conditions, are 50 pounds overweight or more, or are 65 years or older are not good candidates for these tests.
NON-STANDARDIZED FIELD TESTS ARE INVALID
Neither the NHTSA nor medical science considers activities such as touching one's finger to their nose, saying the letters of the alphabet, or counting backwards as valid tests of sobriety.
INDEPENDENT WITNESSES
Often, independent witnesses to accidents, including bartenders, hospital personnel, and others, can provide crucial evidence of a defendant's sobriety.
EXPERT WITNESSES
Expert witnesses are available to review the validity of breath tests, blood tests, and field sobriety tests.
MEDICAL AND HEALTH PROBLEMS
Medical problems with a person's legs, arms, neck, back, and eyes can affect the results of field sobriety tests. In addition, other medical conditions can also affect the validity of breath test results.
BREATH TESTING IS INACCURATE
Virtually all experts concede that breath testing is subject to a wide-range of inaccuracies, including a 10% error rate, as well as variables associated with the test subject. For example, an increased body temperature can lead to a reading that is approximately 8% too high.
UNLICENSED BREATH TEST OPERATOR – In Arizona, the officer who conducts the breath test must possess a valid operator's license that has not expired, or the results of the breath test are inadmissible.
BREATHALYZER MACHINE MALFUNCTIONS
If the breath test instrument that was used in the case has recently malfunctioned or been repaired, the breath test results are inadmissible and subject to suppression as invalid.
USE OF A BREATH TESTING DEVICE KNOWN TO BE INACCURATE
While we would all hope that the police would not use a device to test a driver's breath that they know to be an inaccurate machine, this happens quite a bit. In Arizona, if the police use a breath testing device they know to be a malfunctioning device, that can lead to the dismissal of all BAC charges.
FAILURE TO CONDUCT DUPLICATE TESTING
In order for breath test results to be admitted, duplicate testing must be conducted, where the test results agree within .02% of each other.
UNAPPROVED BREATH TEST DEVICE
An instrument used for breath testing must be included on the Federal List of Approved Breath Evidential Instruments and approved by the Arizona Department of Public Safety or Department of Health Services, or the test results are inadmissible.
FAILURE TO FOLLOW AN OPERATIONAL CHECKLIST
If the breath test operator fails to follow the Arizona Department of Public Safety approved checklist, the test results are inadmissible.
INADMISSIBLE PORTABLE BREATH TEST
Arizona law prohibits the use of results from a portable breath test as evidence in any proceeding of a person's alleged breath alcohol concentration.
FAILURE TO CONDUCT OBSERVATION PERIOD
For breath test results to be considered valid and admissible, Arizona requires that a driver be continuously observed for a minimum of 20 minutes prior to performing a test. With duplicate breath testing, a person still has to be observed for a minimum of fifteen minutes.
INTERFERING SUBSTANCES
Items such as paint, asthma inhalers, cough drops, and fingernail polish often contain forms of alcohol. These items can cause breath test results to be invalid.
PHLEBOTOMY ROOM VIDEOS
In Arizona, "qualified" police officers can draw blood from drivers under arrest for DUI. Many police stations videotape suspects in the phlebotomy room. These videos often show that the driver has clear speech, and good balance, despite police testimony to the contrary.
FAILURE TO PROPERLY PRESERVE BLOOD EVIDENCE
Many times, police officers fail to properly package or preserve blood evidence in a DUI case, which can lead to inaccurate test results.
HOSPITAL BLOOD TEST INACCURATE
Hospital blood tests overestimate a person's true level by as much as 25% in healthy, uninjured individuals and are not statistically reliable in severely injured persons.
MEDICAL TREATMENT AT THE HOSPITAL
When hospital staff use certain medical treatments prior to a blood draw, such as lactate ringers, the hospital blood serum results will report falsely elevated, and therefore invalid, readings.
IMPROPER BLOOD DRAW PROCEDURES
All blood draws in Arizona must comply with the standards established by the Department of Public Safety and Department of Health Services. If the correct procedures are not followed, the blood test results are inadmissible.
CONTAMINATION
Every blood sample has the potential for contamination, whether it is due to an improper procedure during the blood draw, such as a failure to adequately sanitize the draw site, or a failure by the crime laboratory personnel to eliminate contamination sources within the lab. Contamination of blood samples can result in artificially high test results.
IMPROPER LABORATORY PROCEDURES
Crime laboratory personnel have procedures and protocols that must be followed in order for test results to be published and used in court. Failure to follow those procedures can mean that the blood test results are precluded.
FAILURE TO PRODUCE DISPATCH TAPES
Most vehicle stops are recorded on dispatch tapes, and police communications regarding the arrest of an individual are also usually recorded. Failure to preserve these tapes and produce them upon request can allow for the suppression of all evidence which could have been recorded.
FAILURE TO MAINTAIN EVIDENCE
If police officers created videos or other evidence in the case, and they did not adequately maintain or save that evidence, the jury will be instructed that the evidence can be presumed to be exculpatory and helpful to the defendant.
MISLEADING STATEMENTS BY POLICE OFFICERS
If officers made any misleading statements regarding the consequences of taking (or refusing to take) a blood alcohol test, the test results may be able to be suppressed.
STATUTES OF LIMITATIONS
A misdemeanor DUI charge must be filed within 12 months of the date the offense occurred, or the charges will be dismissed outright.
FAILURE TO MIRANDIZE
Prosecutors may not use as evidence the statements of a defendant in custody for a DUI when the police have failed to properly issue Miranda warnings.
FAILURE TO PROVIDE SPEEDY TRIAL
If a client is not provided with a trial within 150 to 180 days from the arraignment, due to delays by the court or the prosecutor, the charges must be dismissed.
FAILURE TO DISCLOSE EXPERTS
If the prosecutor fails to disclose the names of experts used in the state's case, this will cause those witnesses to be barred from testifying against the defendant.
FAILURE TO DISCLOSE SCIENTIFIC EVIDENCE
The state has a certain amount of time to provide evidence in the case to the defense. If the state does not provide that evidence within the allotted amount of time, without any explanation for the delay, the evidence can be suppressed.
Contact Our Pima County DUI Defense Lawyer Today
It may seem difficult to believe that some or any of these things could occur in a DUI case in Arizona, but they happen quite frequently. That is why you need an experienced attorney by your side throughout your case. Call the DUI defense lawyers at The Behan Law Group, P.L.L.C. today at 520-220-5047 for a free consultation.