DUI Resulting in Death or Serious Injury
Tucson Defense Lawyers for DUIs Resulting in Death or Serious Injury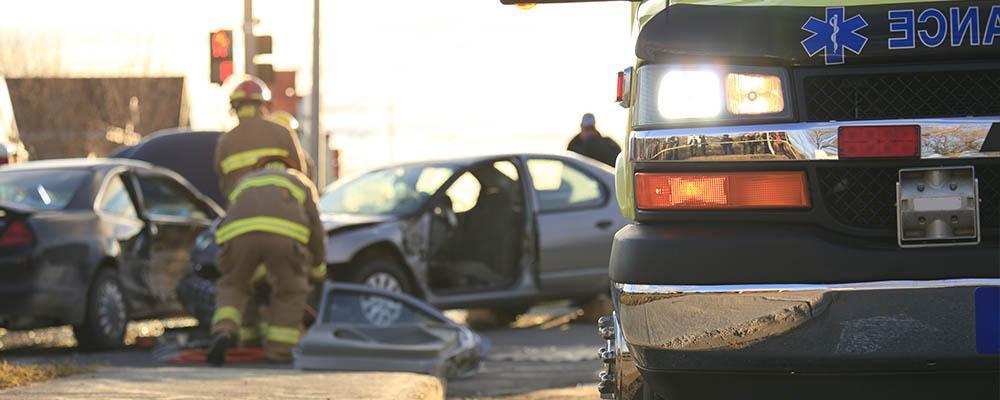 Attorneys Help Pima County Clients Following DUI Accidents That Cause Serious Injuries or Fatalities
If you have been charged with a crime after a DUI accident that resulted in another person's death or serious injury, contact our experienced DUI defense attorneys of The Behan Law Group, P.L.L.C. at 520-220-5047 right away.

Charges for a DUI Accident Resulting in Serious Injury
If you are accused of causing an accident while driving with alcohol or drugs in your system, and that accident caused another person serious injuries, then you could face a number of charges under Arizona law. You will likely be charged with a felony DUI, which could lead to significant punishments like imprisonment.
You could also be charged with aggravated assault involving a vehicle. You can be found guilty of aggravated assault if there is evidence you intentionally or recklessly caused serious physical injury to another or you intentionally committed assault through the use of a deadly weapon or dangerous instrument. In Arizona, your vehicle is considered a deadly weapon. Aggravated assault is usually charged as a Class 3 or Class 2 felony. If convicted, you would likely be sentenced to multiple years in prison.
Charges for a DUI Accident Resulting in Death
If you allegedly caused an accident that led to one or more fatalities, then you can be charged with manslaughter – a Class 2 felony. Under Arizona law, you can be convicted of manslaughter if there is evidence you recklessly caused the death of another person. Acting recklessly means you were aware of and consciously disregarded a substantial and unjustifiable risk to others.
Prosecutors may seek to prove you were reckless because you drove while intoxicated due to alcohol or drugs. If you had a high BAC at the time of the deadly accident or blood tests came back positive for a controlled substance, there are still challenges that can be raised against this evidence. When facing such serious charges, it is important to have attorneys who are trained in how to review scientific evidence and have experience in litigating such issues. The lawyers at The Behan Law Group, P.L.L.C. have been trained in how to review breath and blood test records, and have been challenging scientific evidence in DUI cases for several years.
FAQs
Answer: Getting your license back after an aggravated DUI in Arizona can be difficult. Depending on whether you have prior DUIs, your license may be suspended for three or more years. When you are eligible for license reinstatement, you will still have to satisfy a number of extra conditions. You may be required to install an ignition interlock device on your vehicle and drive only that vehicle. You may also be required to carry high-risk car insurance. This can be extremely expensive.
Answer: This is an incredibly serious situation. If you caused a serious injury, you will be facing felony charges. In addition to a felony DUI, you are likely also charged with aggravated assault involving a vehicle - another serious felony. If someone died as a result of your intoxicated driving, you will probably face manslaughter charges. Manslaughter is a serious felony that can lead to significant prison time.
Answer: There are two main ways that our attorneys can fight your felony DUI charges. The first is to show that the alleged aggravating circumstance did not exist. The other is by arguing that the prosecution cannot prove that you were intoxicated. This may involve challenging the results of a chemical test or field sobriety test, just as we would with any other DUI case.
Contact Our Pinal County DUI Accident Lawyers Today
At The Behan Law Group, P.L.L.C., we understand it is daunting to face charges of a DUI-related aggravated assault or manslaughter. We know being involved in a car accident is devastating in and of itself, and it can feel like you are alone. That is why we fight so hard against DUI accident charges. We will stand by your side throughout the court process, fully explore every potential defense, and make every argument in your favor that is available. We firmly believe in your right to a zealous defense. We will fight to win an acquittal in your case, while at the same time, gathering evidence in your favor to minimize the consequences of any conviction.
To learn more about how we can help you after a serious DUI accident, contact us at 520-220-5047. From our office in Tucson, Arizona, we serve clients throughout Pima County, Santa Cruz County, Cochise County, Graham County and Pinal County.