Driving Under the Influence of Prescription Medication
Pima County Prescription Medication DUI Defense Lawyers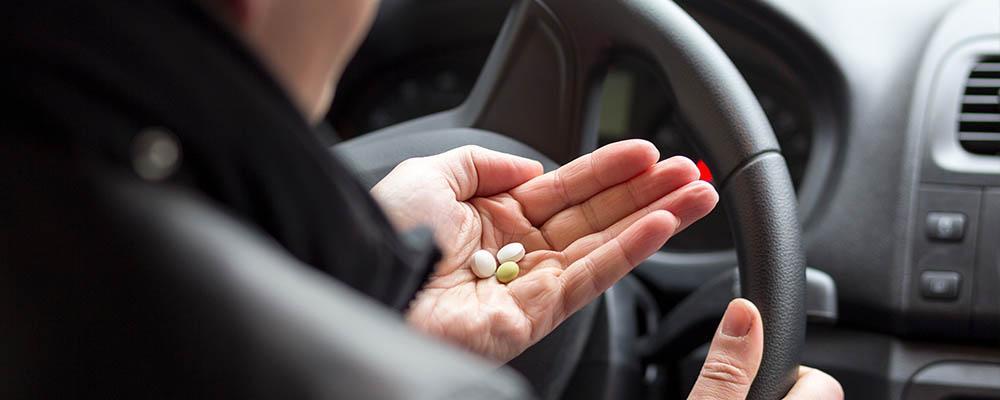 Law Firm Assisting Clients Charged With Driving Under the Influence of Prescription Medication in Tucson
Arizona law states that it is illegal to drive or be in actual physical control of a vehicle while impaired due to any drug – even if the drug was lawfully prescribed to you by a doctor. If you have been arrested and charged with driving under the influence (DUI) of a prescription medication, you should contact the DUI defense lawyers at The Behan Law Group, P.L.L.C. at 520-220-5047 to learn about how we can help you fight these charges and protect your reputation and freedom.
Arizona Law on Prescription Drug DUIs
Based on Arizona statute §28-1381, you can be convicted of a DUI for driving or being in actual physical control of a vehicle "while under the influence of intoxicating liquor, any drug, a vapor releasing substance containing a toxic substance or any combination of liquor, drugs or vapor releasing substances if [you are] impaired to the slightest degree." All it takes is for a prescription drug or an over-the-counter (OTC) medicine to diminish your physical or cognitive capabilities for a few minutes.
Many prescriptions and OTC drugs like painkillers, antihistamines, anti-diarrheal products, and anti-nausea drugs specifically warn that they can make you drowsy. The effect is so common and potentially significant that the U.S. Food and Drug Administration has published warnings against driving while using fatigue-inducing medications. However, just because you took a prescription or OTC drug before driving does not mean your abilities were impaired or that you are guilty of a DUI. When facing these serious charges, it is important to have an attorney on your side who is trained in reviewing scientific evidence and experienced in litigating these issues.
Defending Against a Prescription Drug DUI
Whether or not you were impaired by a prescription or OTC drug is rarely crystal clear. You may have been arrested based on the police officer's casual observations or gut feeling – not because the facts pointed to impairment. The lawyers at The Behan Law Group, P.L.L.C. can challenge the legality of your initial stop and your arrest in order to seek the dismissal of the charges.
If you took your prescription or used an OTC drug as prescribed or recommended, you did not do anything inherently wrong. We can use this fact to fight to have the charges dropped or for the judge or jury to find you not guilty. Our attorneys will conduct a thorough investigation into your situation to find weaknesses in the state's case and to find evidence that is beneficial for your defense. We will use this information to make every possible argument for your innocence and also to minimize the potential consequences of any conviction.
Contact Our Graham County DUI Defense Lawyers
If you have been charged with a DUI based on the effects of a prescription medication or OTC drug, contact the DUI defense attorneys at The Behan Law Group, P.L.L.C. today at 520-220-5047. We serve clients throughout Pima County, Cochise County, Santa Cruz County and Pinal County.