Fall 2021 Winner Levi Bowman
Fall 2021 Behan Law Group Military Veteran Scholarship Winners
Each semester, The Behan Law Group offers an award of $1,000 to support the higher education of military veterans, current service members, and their children. Our scholarship also requires the applicant to submit an essay discussing how their experience affected their academic and career goals and they plan to use their education to positively impact their community.
Levi J. Bowman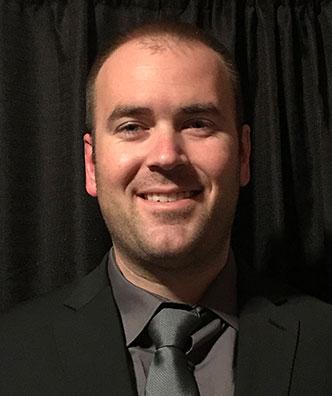 As a U.S. military veteran now studying law, Levi provides readers with a unique perspective. Levi's essay was chosen as a winner for this semester because of his aspirations of bringing positive change as well as much-needed support to the military community and justice system.
Read Levi's Essay:
I believe that my experiences with unjust and cruel inhuman events while serving in the military have helped pave the way to my decision to pursue a career in law. I have developed an even stronger desire to protect those in need stemming from the inability of the system to defend my friend, and also from partaking in a mission successfully defending religious minorities against certain genocide.
When I deployed in the Army to Iraq in 2010, it was nothing to take lightly as there was still a significant number of roadside bombs, mortars, and gunfire. Once on the ground in Mosul, Iraq it quickly sank in that this would be my new reality for the next year. Among all the external threats that the U.S military fought against in Iraq, I came to learn that there were internal threats as well. I was approached by a fellow soldier shortly after my arrival and informed that a dear friend of mine was killed in Fallujah, Iraq. His death was fratricide-fueled by religious intolerance. This took a great toll on me as he was one of my closest friends in basic training. He was Jewish by religion, but who he really was is someone who was intelligent, brave, a beloved son, and a good friend. I was angry that his death came out of hate and that he was targeted for his religious beliefs by a fellow American solider. What is worse is that nothing had been done to intervene regardless that there were signs of a problem beforehand.
Shortly following the death of my friend, I became involved in a turbulent time in Middle East history known as Arab Spring. Unclassified intelligence reports warned that the fundamentalist group, known as Islamic State of Iraq and Syria, and their forces were moving towards the border of Kurdish lands into Mosul. Their plan was to mass murder as many Shia men, women, and children as possible. The knowledge of this plan called for a mission needing immediate volunteers to defend the free people of Mosul against the threat of a genocide. I volunteered without hesitation. I believe what drove me was the emotion of helplessness I felt when I learned that my friend was targeted and murdered due to his religious beliefs. I regret that I was not there to help him, but now I had it within my power to help stop other innocent lives from facing a similar fate due to religious intolerances. For over one week, me and my fellow infantryman blockaded the highways into the city to prevent the movement of the ISIS forces into it. We were commended by the unit commander for our actions in averting what would have been a tremendous loss of life. To me, the satisfaction was knowing that a few could courageously stand up to fight against intolerance and make such a big difference in the outcome for so many people.
I have strived to be a part of something greater than myself all of my adult life. Serving my country as an infantryman has been that for me until now. I seek the ability to broaden my scope to help those who are in need, and the field of law would provide me with the proper training to do just that. I want to be able to give solid counsel in times of legal need and be progressive in pushing for policy change. My desire to attend law school may not have been a clear decision all my life, but rather a decision that was shaped through my military experiences as I became a man, and a persistent motivation to uphold integrity and seek out justice for others.
To accomplish my goals, I plan to commission as a lawyer in the judge advocate general division of the U.S. Army upon graduation from Texas Tech Law School. With my experience in seeing first-hand what intolerance does to the world and a fierce ambition to deter such acts, I believe I will make a great impact on our military's justice system. I desire not only to work with my fellow soldiers in their time of legal need, but to improve the quality of the legal system for which they are subject to. I have much to learn about the military justice system, but it is my passion to continually master my chosen field, dedication to duty, and keen eye for detail that I plan to give back to the U.S. armed forces to make a difference. My law education will help prepare me to fight any injustice, promote efficiency, uphold integrity, and foster excellence within the military and beyond.