Fall 2022 Winner Lena Allen
Fall 2022 Behan Law Group Military Veteran Scholarship Winners
Each semester, The Behan Law Group offers an award of $1,000 to support the higher education of military veterans, current service members, and their children. Our scholarship also requires the applicant to submit an essay discussing how their experience affected their academic and career goals and they plan to use their education to positively impact their community.
Lena Allen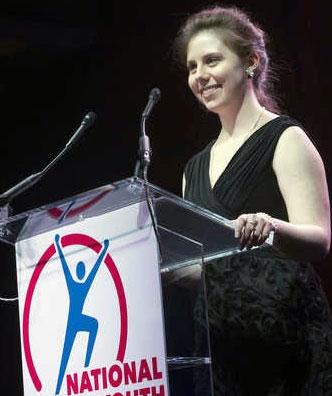 Lena is an ambitious and hard working individual who has had the opportunity to pursue multiple career paths and passions throughout her life. She is a compassionate advocate in her community and provides a unique perspective through her writing.
Read Lena's Essay:
I have overcome a lot of hardships in my lifetime, and I have used the struggles to build a drive and motivation that is unparalleled to most people. I was raised by a single mother who has worked as an Emergency Room physician while raising my brother and me. Seeing my mother raise two kids, while working full time as a Physician, while opening up one of the largest Aviation Medical Clinics in Alaska has been a huge inspiration to me for my whole life. My mom has shattered many glass ceilings for women all while working as a Doctor over the last 40 years. I've learned that women can have it all - a career and a family. I want to continue to break glass ceilings for women - and inspire my future family that they are capable of accomplishing anything.
I am attending the University of San Diego for my Masters Degree in Cyber Security and Operational Leadership. I am employed as an Analyst for Cypher Analytics - which is a Defense Contractor based out of San Diego, California. I am currently pursuing my Security+, CYSA+, CASP+, Network+, CCNA and CISSP. My goal is to finish my Masters Degree and work within Cyber Security. I currently have my Secret Clearance, and am hoping to obtain my Top Secret Clearance by the end of 2022. I figure that if I have my Bachelors Degree, my Masters Degree, my Cyber Security Certifications, and my Top Secret Clearance, I can get hired with any Cyber Security or Defense Company in the world.
I am a former Federal Employee who worked for the Department of Defense as a Store Detective. I investigated military families who participate in theft and other dishonest acts on the military bases. I investigated these families and created legal cases against them so the federal government can prosecute them to the fullest extent. I am a former Law Enforcement Officer - and have dedicated most of my adult life to public service and giving back to the community. I am hoping to be considered for this scholarship because I cannot afford tuition. I lost my job in 2020 due to COVID, and then once I was offered employment, I had to take months off of work due to my mother getting drastically ill due to COVID-19. We didn't think my mother would recover from COVID due to numerous factors. I was unemployed for 7 months in 2020 due to COVID-19. I cannot afford tuition because of the financial hardships that occurred during the pandemic. Thankfully - my mother survived COVID.
During the anxiety of the COVID pandemic - I was offered Federal Employment. I started out at an entry level position - and I was able to transfer and promote within the Department. My dream career is to work for the Federal Government, or large Defense Organizations such as Raytheon, Booze Hamilton, or even NASA. I graduated from the University of Alaska Anchorage with my Bachelors Degree in Justice - and earned Leadership Honors due to my community service and activism at the University of Alaska Anchorage.
I always wanted to be in law enforcement, and conditioned myself not only physically, but mentally for the position. Over the last 10 years, I have been employed with organizations dedicated to public service, public safety, public health, non profit organizations, and other federal government agencies. I have dedicated my entire college career to wanting to be a Police Officer. To get ready for that career experience, I wanted to best prepare myself for that. I was a volunteer with the Anchorage Police Department Search Team and participated in a number of training. The training that I participated in was missing person calls, crime scene, evidence collection, DUI training, and search and rescue. I went on approximately 12 rides with the Alaska State Troopers, Anchorage Police Department and Whittier Police during my college experience.
At age 16, I started volunteering at an organization called Standing Together Against Rape, and became a certified Crisis Hotline Counselor for sexual assault victims. I was nominated and awarded the Spirit of Youth Award for my community involvement of working with sexual assault victims. A memory I have from working on the hotline, is when a victim called in and stated that she had been sexually assaulted by a Police Officer of the Anchorage Police Department. An investigation on Officer Anthony Rollins went immediately underway. Anthony Rollins was sentenced to 99 years in prison for sexually assaulting women. That was the initial trigger that made me want to pursue law enforcement.
The experience that cemented my interest to go into law enforcement is because as a young adult, I experienced domestic violence with a romantic partner. The experience was eye opening - and I realized that I was really passionate about working with domestic violence and sexual assault victims. My volunteering experience at Standing Together Against Rape, and Abused Women's Aid in Crisis helped shape that ordeal. I used my personal experiences to work with victims - and relate to them. At that point, I realized that after I became a Police Officer, I wanted to be promoted to a Detective for the Special Victims Unit.
While in college - I was very involved in a number of community involvement organizations that I was passionate about. I volunteered at Planned Parenthood for 7 years because I was passionate about abortion access and reproductive healthcare - along with other issues that Planned Parenthood fights hard for. I participated in a number of political campaigns during my experience at Planned Parenthood. I was a Campaign Manager for Lisa Murkowski's campaign when she ran for Senator last election - which she was successfully reelected. I even interviewed for Joe Biden's campaign for this last election, but couldn't make the commitment to move for the position, so I turned the job down.
I was employed as an Underage Buyer for the Alcohol Beverage Control Board and participated in a number of busts under surveillance of investigators to determine whether facilities were serving minors alcohol. I would work into the late hours of the night, sometimes until 2 am trying to convince bartenders and store clerks to sell me alcohol, although I was a minor. 50 percent of the time, they would serve me alcohol. The investigators would come in shortly after, and cite the individual who served me alcohol. I was involved in getting a bar shut down after their 27th liquor violation in a single year.
I was a member of the University of Alaska Justice Club, worked as the Senator of Student Government, served on the Debate Team, was a Cadet in Army ROTC, and was the Campus Organizer for Generation Action for 3 years. I hosted numerous events on campus in regards to political outreach, and domestic violence and sexual assault advocacy. There is one event that stands out in my mind that was very moving. On this day of hosting an event about sexual assault and domestic violence, I had multiple people walk up to me and say "I am a sexual assault survivor. I have never told anyone before today." It is incredibly moving for survivors to be able to come forward and start the healing process - and trust you enough to disclose. I was nominated and awarded the Martin Luther King Award, by the Title IX Investigators for my advocacy to sexual and domestic violence victims on Campus. Due to my advocacy, I was also awarded the Spirit of Youth Award, and Daily Point of Light. I was also selected to become the Ambassador of the National Guard Youth Foundation - and gave a speech to over 1,000 people in Washington D.C. about why the program should be funded and how it changes thousands of teenager's lives. I currently serve on the Board of Directors for the National Guard Youth Foundation - and am the youngest board member in the history of the program. I have been asked multiple times to speak at Award Ceremonies for Cadets attending the Military Youth Academy about my experience, and how I was once a troubled teen who changed my ways after graduating the youth academy and pursuing my college degree and a career in law enforcement.
I met my future husband in college - he joined the Marines as a Flight Student in 2016. He is currently a Captain in the Marine Corps and flies Osprey Aircraft for his MOS. He studied Aviation Technology at the University of Alaska - and he asked me to move to Pensacola, Florida with him. We made the move - I got hired to join the Police Academy shortly after, and the rest is history. We were married in 2018. I was employed with the Escambia County Sheriffs Office for two years - and realized that I wanted to pursue other careers instead of law enforcement. After working in public health and for the Department of Defense - I realized that Cyber Security was a great option with my background and experience.
Unfortunately, there was a lot of corruption that was featured on multiple media outlets with the Sheriff's Office that I worked for. Some of the corruption - I saw first hand and I made the executive decision to leave the agency because of it. The corruption ranged from destroying evidence that incriminated my Sheriff, to multi million dollar sexual harassment lawsuits, to Deputies that I worked with who were accused of sexually abusing minors. One of the female Captains in my Department was told by a male Deputy of lower rank that "he will not listen to her because the Bible states that a woman is beneath a man, therefore, he will not take orders from her." A long term investigation determined that over 30 deputies were engaged in sexual misconduct within my agency, and that the Sheriff's office was not only aware of it, but tolerated the behavior. Thankfully, the Former Sheriff does not work there, and a lot of the corrupt Deputies are no longer working for the Escambia County Sheriff's Office. One of the Instructors from my Police Academy warned me to get out of my Department before "they ate me alive." After two years of working for the Sheriff's Office, I made the decision to leave. It was heartbreaking because I wanted so badly to work in law enforcement - and used this time for self reflection and figuring out what the next path would be career wise.
I have been fortunate to land jobs within my career path due to my education and unique job experience - all while moving every few years as a military spouse. Along with working as a Deputy, I also worked as a Disease Intervention Specialist through the Nueces County Health District in Corpus Christi, Texas. My primary job duties were to notify patients who recently tested positive for HIV and/or syphilis, locate the patient's physical location, and conduct in person interviews to determine the source and spread. I would work with the patient to make sure that they get the proper treatment and/or referrals. I would conduct follow up care with the patient to make sure that they are getting proper ongoing care. I would attempt to contact a newly diagnosed HIV or STD patient by phone call or text message. If I was unable to get ahold of that individual, I would get their physical address and then drive to their house to notify them of their results. If I was unsuccessful with that, I would track where they worked by government databases, Facebook, Instagram, or other means of social media. I am extremely good at tracking people and collecting information from people based on my experience in law enforcement and investigations. I would use every means possible, and even showed up to the patient's place of employment to deliver the test results and conduct an interview to determine the source and spread of HIV and/or other STDS. This job was very interesting. I recall having to deliver medication to treat a syphilis outbreak to a group of White Supremacists that were residing in a Federal Prison and conduct interviews on where they were infected with these STDs. I also recall having to interview exotic dancers, escorts, and married people having affairs on their spouse. Those were always tough conversations - and I always showed compassion and provided resources. I have always been dedicated to public service and helping others.
In 2018, I created a business called Next Level Success. I worked with students one on one to help them find and apply for scholarships and financial aid. I don't believe that enough students apply for scholarships - as there are millions of scholarships unused each year. I was able to finish college without any student loans - purely off of scholarships. I wanted to conduct a service to help other students avoid having to pull out student loans. To date, I have helped students earn thousands in dollars of scholarships. I am in the process of creating a scholarship database for the millions of scholarships that I have helped students apply for that will match students to scholarships based on algorithms and AI. Scholarships take far too much time to research and apply for, so I am building a database that will not only simplify it for students, but make scholarships more accessible and cut the time that students search for scholarships.
I believe that a Masters in Cyber Security would make me highly competitive in government and private companies. Cyber Security is a highly needed career field - and will only dramatically grow over the next 20-30 years. According to the Department of Labor - the Cyber Security field will grow 30% over the next 10 years. The unemployment rate for Cyber Security Analysts is under 1%. . As a military spouse - I need a career that I will be able to travel with. Since COVID - and lots of organizations working from home - Cyber Security seems like a strategic decision. I also am interested in Cyber Security due to my Law Enforcement, Federal Security, and System Administration background.
I have been learning about cyber security in my current Analyst role - and really thrive in this environment. I want to focus on Risk Management and Threat Mitigation within the Cyber Security sector. One other career goal that I have along with becoming a Cyber Security Analyst is that I eventually want to open up my own Private Investigations Firm. I will have three dual incomes - one from working as a Cyber Security Analyst, one from owning a Private Investigation Firm, and the third will be from owning my scholarship database. I have a variety of interests and will pursue them all.