Scholarship Fall 2023 Winner Kristy Fike
Fall 2023 Behan Law Group Military Veteran Scholarship Winner
Each semester, The Behan Law Group offers an award of $1,000 to support the higher education of military veterans, current service members, and their children. Our scholarship also requires the applicant to submit an essay discussing how their experience affected their academic and career goals and they plan to use their education to positively impact their community.
Kristy Fike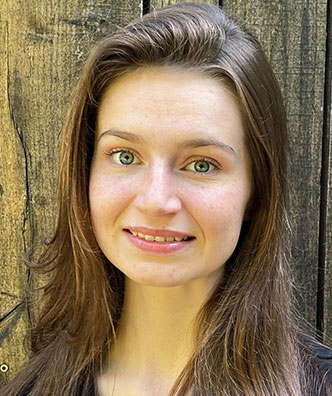 A business major at Regent University, Kristy Fike has been selected as a recipient of the Behan Law Group Military Veteran Scholarship. We are proud to provide Kristy with this $500 award to use toward her educational pursuits. Read on to learn about how Kristy's father's career in the Marine Corps has influenced her path in life.
Read Kristy's Essay:
I didn't understand until I was almost through high school that being the daughter of a Marine Corps Veteran has influenced me greatly. My father was and is a strict parent. I did not always appreciate this growing up, but I realized that I misunderstood his reason for being strict. He explained to me, "The world is not an easy place to live. There are many evils out there. You need to be strong enough to stand up to those evils and the challenges that come with them." He did not teach my sister and I to be fearful of the evils in the world or adversity we may face. Instead, he did his best to teach us how to be self-sufficient, have a strong work ethic, help and take care of others, respect others and ourselves, say what we mean and mean what we say (words should not be used carelessly), stand up for what is right, and to keep our promises. With that, we were taught by both of our parents to value the people we have in our lives, our education, and the freedoms we have that are often taken for granted.
Being taught these life lessons has encouraged me to keep pursuing my dream of expanding my business and giving back to military service members and first responders. I own Whispering Woods Retrievers, LLC, where I raise field-bred Labrador Retrievers for hunting and family companions. In addition, I train select dogs for those in my community. Alongside this business, I have been pursuing higher education in the business field. Currently, I am an undergraduate student at Regent University majoring in Business with a concentration in General Management. Upon earning my bachelor's, I aspire to pursue a master's degree in the business or leadership field.
As a daughter of a Veteran and having many people in my life that have served, I have the privilege of understanding the sacrifices military families make and how it impacts them forever. With that, I have always had a deep respect for first responders. However, training a local firefighter's retriever last year, further opened my eyes to the sacrifices that first responders make for the safety and well-being of my community. Along with the lessons learned from my father, I feel the knowledge obtained from my business degrees will equip me to operate Whispering Woods Retrievers, LLC efficiently. This will enable me to donate dogs and/or dog training services to our military service members and first responders. Particularly, I would like to donate to those struggling mentally, emotionally, and physically due to their service.
Along with serving our military service members and first responders, I plan to continue being a mentor and role model for the youth in my community. I plan to do this by continuing to serve as an Assistant Leader for the King George Outdoor Club. Being raised in a home that lived an active outdoor lifestyle, provided me with many opportunities in gardening, fishing, shooting, hunting, and wildlife conservation. To serve the youth in my community who did not have the same outdoor opportunities I had growing up, I became an Assistant Leader of the King George Outdoor Club in 2016. This club teaches youth about the outdoors and how to take part in outdoor activities safely, legally, and ethically through enjoyable outreach activities. In addition, it encourages youth to be good stewards of our environment and leaders in our community. Primary areas of the outdoors that the King George Outdoor Club focused on include fishing, introductory shooting, hunting, and wildlife conservation. A few examples of activity opportunities provided to the youth include assembling Wood Duck nesting boxes, assembling bird feeders, customizing fishing lures, and introductory shooting events.
Youth are the next generation of leaders in our community. In a world and nation with so much discontent and friction, it is imperative that youth have ethical leaders to look up to. With that, it is imperative that youth have a positive outlet in a safe environment to learn alongside each other and build each other up. The King George Outdoor Club has provided this to the youth in our community. As an Assistant Leader, I am tasked with a variety of jobs which include anything from using my business to perform dog demonstrations to instructing youth to handle firearms safely and responsibly. With this, I am excited to utilize the knowledge obtained from my business degrees to serve the club in fundraising, fund allocation, marketing, and keeping the club operations running smoothly.
Financially balancing my education and my business is challenging. Whispering Woods Retrievers, LLC is very small, as I am still a student and focus on quality when breeding and training dogs. Although I have been able to use it to fund my education in the past, given the cost associated with raising quality dogs along with the training invested into each, it is hard to earn enough money to invest back into my education. While I do some Outdoor Writing, there is still a financial strain. For students experiencing challenges when financing their education, finding scholarship opportunities such as this one is encouraging.