Record Sealing: Keeping the Past Private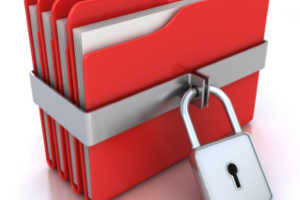 By Amanda Stafford, Esq.
Arizona has recently passed several laws recently aimed at breaking down the barriers created by criminal convictions. To learn more, check out our other posts on Certificate of Second Chance and Limiting the Use of Felony DUIs as Historical Priors. Arizona has passed a new law to help citizens who have been convicted of criminal offenses get their lives back on track. A.R.S. § 13-911, which takes effect on January 1, 2023, will allow many criminal records to be sealed.
What Does it Mean to Seal a Record?
Currently, if someone is arrested, charged, or convicted, it is a matter of public record. This means anyone can look it up online or in person. Record sealing removes the case from public access, limiting who is able to see the arrest, charge, or conviction.
There are still circumstances when someone could see the prior arrest, charge, or conviction. For example, a prosecutor, law enforcement officer, or someone doing certain background checks could still see the records.
However, if someone's record is sealed, they could respond "no" when asked if they have ever been arrested, charged, or convicted of a crime on most applications for employment, housing, financial aid, or loans.
Who is Eligible?
Not everyone will be eligible for record sealing. Those who were sentenced as a dangerous offender, convicted of a dangerous crime against children, a serious offense, violent felony, aggravated felony, and many offenses involving a deadly weapon or dangerous instrument, or sex trafficking are not eligible.
For eligible individuals who have completed all sentencing requirements, and waited the required waiting period, they can apply to have the records sealed. The waiting periods range from 2-10 years depending on the type of criminal violation. For example, three years after someone completes all requirements of their DUI sentence, they could apply to have their record sealed.
Here at The Behan Law Group, we have had many clients whose cases never resulted in convictions, because either their cases were dismissed at a hearing, or they were found not guilty at trial. Unfortunately, prior to this new law, anyone could look up those clients (who were falsely accused) and see they had a prior arrest. Even though those clients had done nothing wrong, the stain of the prior arrest still tainted their record. This new law allows them to seal the record from view.
Do not let the past stand in the way of your future! If you or a loved one has been convicted of a crime, contact The Behan Law Group to see if you are eligible to have your record sealed. We never get tired of helping our clients succeed, in court and in life. Contact us at 520-220-5047 and let Miss DUI Arizona fight for you!