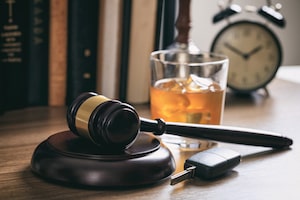 Recently, Attorneys Michelle Behan and Donald Ramsell co-authored an amicus curiae ("friend of the court") brief which was filed with the United States Supreme Court on behalf of the National College for DUI Defense (NCDD). This brief was in support of the petitioner in the case of Gerald P. Mitchell v. Wisconsin.
The brief made a number of arguments regarding people's rights when asked to submit to blood alcohol content (BAC) tests in DUI cases. First, it argued that tests such as blood draws are covered by the Fourth Amendment and that a warrant should be required in order to conduct this type of search. In addition, "implied consent" laws are problematic, since they waive a person's Constitutional rights to give voluntary consent to a search.
Second, the brief argued that the electronic warrant procedures implemented by the majority of states should be used in DUI cases. The ability to obtain a warrant in minutes makes legislated consent unnecessary and helps avoid the over-broad application of implied consent rules.
...